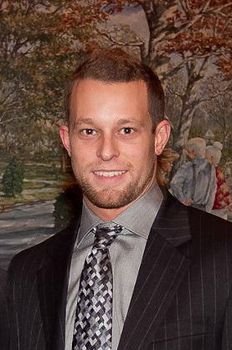 Tyler Courson
Founder/Owner

IMG Academy graduate
Lipscomb University Baseball, 2006-2007
Academic All Conference Selection
Faulkner University Baseball, 2007-2010
Bachelors in Business Management
Sports Agent for Sports Performance Group, 2010-2012
Associate Scout for Milwaukee Brewers, 2012-present
---
Jeff Baldwin
Instructor/Travel Team Coach/Video Productions
Lakewood Ranch High SchoolTrained at IMG Academy
Faulkner University Baseball, LHP 2008-2011
2011 Rays Elite 18u IBC World Series runner up Assistant Coach
---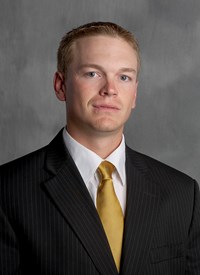 Drew Clark
Instructor/Catching coach

Drew enters his fifth season on the Alabama State baseball staff, his fifth as assistant coach under Head Coach Mervyl Melendez. Clark works with ASU's catchers and assists with hitting and recruiting.

Clark joined the coaching ranks in 2010 after a four-year career playing catcher at Bethune-Cookman, winning more than 150 games, four Mid-Eastern Athletic Conference championships and four appearances in the NCAA Tournament.
---
Marty Adams -
Triton Rays Adviser and recruiter
Austin High '89 Grad (Decatur, AL) Lettered 3yr Baseball
2 time Decatur Daily All Area
-Baseball Scholarship to Union Univ.
-Received BS. Business Admin ASU 1993
-4 time All-American ASA Softball
-Head coach Priceville Middle School 2005-2008
-Began coaching travel ball in 2002 continuing to build teams that resulted into the managing of college prep showcase programs for high school players until present. Most recently Futures Baseball
-Son is freshman LHP at Jacksonville State Univ.
Jerry Hendricks - Triton Rays NLB director / Recruiting cord.

Brian Smith - Triton Rays North Director
coached at every level of college baseball - junior college at Gulf Coast (Panama City, FL), NAIA Spalding University (Louisville, KY), DIII Roanoke College (Roanoke, VA), DII Erksine College (Due West, SC), DI Cleveland State Univeristy (Cleveland, OH), also worked with Tampa Rays as an associate scout.
Allen Lang - Triton Rays North 18u Head Coach / TRN hitting instructor
​
BACHELORS IN EDUCATION
5 YEARS COLLEGE BASEBALL COACH (JUCO, DII)
3 YEARS TRAVEL BASEBALL COACH
3 YEARS AMERICAL LEGION
2006 STATE CHAMPION (ATHENS POST 49)
4X ALL CONFERENCE PLAYER
#8 ALL TIME BATTING AVG (CALHOUN CC
Molly Bower - Office Manager
Molly.Bower@NLBAL.com
Nick Boothe - Assistant Recruiting coordinator / Travel Coach
​Josh Hendricks - Head JV coach, Hitting instructor, Travel coach
---